MARINE REFRIGERATION & AIR CONDITIONING
SUPERYACHT HVAC SURVEYS
REFRIGERATION SERVICE & MAINTENANCE
SYSTEM PERFORMANCE ANALYSIS
SYSTEM OPTIMISATION
OFFSHORE SURVEYS
EQUIPMENT UPGRADES
COMMISSIONING
SERVICE & MAINTENANCE
INSTALLATION
SHIPYARD REPAIRS
REFRIGERATION
VENTILATION SYSTEMS
TRAINING
eLEARNING COURSES
Marine Refrigeration, Air conditioning and Ventilation systems within the Superyacht, Container Shipping and Oil & Gas industries. From the chillers in the living quarters, to hazardous area ventilation systems, our skilled engineers are ready to support you 365 days per year in any location around the world.
With each contract, we aim to deliver complete peace of mind. High quality and safety standards are at the forefront of everything we do and this can be seen across our three key services:
Projects & Engineering
Service & Maintenance
Training & Consultancy
Our project history has seen us working directly with private yacht owners, major oil & gas operators both in the North Sea (UK) and in international locations. We have successfully completed HVAC surveys and condition reports, refrigerant R22 retrofits, heat load analysis and design reviews for entire platforms as well as ductwork and air flow calculations. Commissioning and HVAC performance optimisation is at the heart of what we do so give us a call to discuss how we can help you save energy costs and prolong the life of your refrigeration and air conditioning equipment.
If you are looking to cut down maintenance costs and reduce downtime in your vessel's refrigeration and AC systems, then we strongly recommend that you attend our 5-day marine refrigeration course. Our course includes but is not limited to topics such as: Heat...
read more
People
To provide our employees with opportunities to further their careers and continually strive for professional improvement.
Environment
To protect the environment by reducing waste and maintaining "leak free" HVACR systems.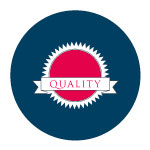 Quality
We care about the high quality of every service we provide. What we do, we do with pride.
Health & Safety
To provide a safe working environment for all employees, clients and subcontractors.