On the 11th February 2019 the UK Government updated their guidance on how businesses can continue to trade and deal in fluorinated greenhouse gases and ozone-depleting substances in the UK and EU, if there's no EU withdrawal deal. The guide is for businesses and...
read more
Serial entrepreneur Richard Branson's latest target for "disruption" is the air conditioning industry and he has condemned its record on energy efficiency as "pathetic". "Entrenched manufacturers" refuse to do what they are told and this "complacent" sector...
read more
People
To provide our employees with opportunities to further their careers and continually strive for professional improvement.
Environment
To protect the environment by reducing waste and maintaining "leak free" HVACR systems.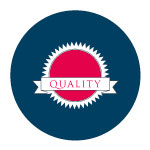 Quality
We care about the high quality of every service we provide. What we do, we do with pride.
Health & Safety
To provide a safe working environment for all employees, clients and subcontractors.