SAFETY CONCERNS RAISED R-40 (Methyl Chloride or Chloro-methane) has been found in counterfeit R-134a used in many countries,  as a refrigerant for mobile air conditioners, stationary air conditioning, and transport refrigeration systems. Research is being conducted by...
read more
Following our recent visit to the Palma Yacht Show, we thought about the questions we get asked about energy reducing strategies for on board refrigeration systems on super yachts. The answer was simple. Our System Performance Analysis survey. This specialist...
read more
People
To provide our employees with opportunities to further their careers and continually strive for professional improvement.
Environment
To protect the environment by reducing waste and maintaining "leak free" HVACR systems.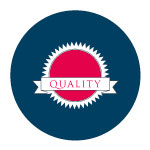 Quality
We care about the high quality of every service we provide. What we do, we do with pride.
Health & Safety
To provide a safe working environment for all employees, clients and subcontractors.